These maps show which county-managed roads have seasonal load restrictions; please use the map above and the links below to identify the area you're interested in (restrictions subject to change without notice).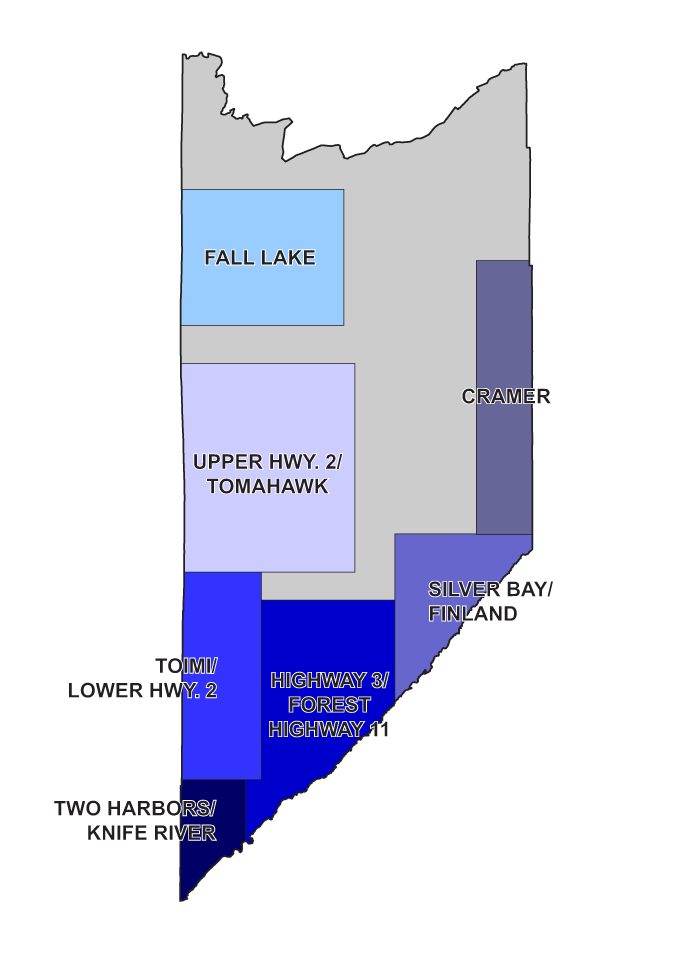 Disclaimer for All Maps
Map and/or data is public domain in accordance with Section 466.03, subdivision 21 of Minnesota State Statute.
Map and/or data not appropriate for use in establishment of property boundaries, in property descriptions, or for any legal purposes; not appropriate for navigation; not for use by third parties.
Lake County, MN makes no representation or warranties, expressed or implied, with respect to the use or reuse of the map and/or data provided herewith, regardless of format or the means of transmission. Map and/or data provided "as is" with no guarantee or representation of accuracy, currency, suitability, performance, merchantability, reliability, or fitness for any particular purpose. Lake County, MN shall not be liable for any direct, indirect, special, incidental, compensatory, or consequential damages or third party claims that result from the use of this map and/or data, even if Lake County, MN has been advised of the possibility of potential loss or damage. This map and/or data may not be used in states that do not allow this exclusion or limitation of incidental or consequential damages.