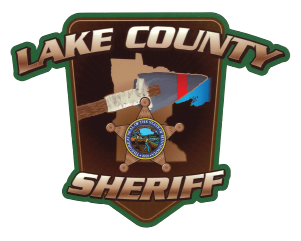 Permit to Carry a Concealed Handgun
Permits to carry a pistol are issued by Minnesota County Sheriffs.
Under Minnesota Law, individuals must obtain a permit to carry a handgun in public. (Note: There is no stipulation in the law regarding whether that weapon must be concealed.) A Permit to Carry Constitutes a Permit to Purchase.
COVID-19 and Permit to Carry Applications
Due to the increase of COVID-19 occurence in our area, our Administrative Officer and Administrative Assistant are working limited hours in the office and working mostly from home. If you have a Permit to Carry application to turn in, you have a few different options:
Mail in your application
Drop your application off in the Sheriff's Office mailbox located in the foyer of the Law Enforcement Center (please put in an envelope)
Call to make an appointment to drop off your application in person (it may take a few days to get an appointment, so please plan ahead)
Please include the following with your application:
Your completed application (there are three (3) different spots that require a signature and date)
A copy of your driver's license and a copy of your certificate from your Permit to Carry class (your certificate is only good for one (1) year from the date you took the class)
Payment

If this is your first time getting a permit to carry or your current permit has been expired for over 30 days – $100
If your permit has been expired for 30 days or less – $85
If your permit is not yet expired – $75
If you have any questions or would like to schedule an appointment, call Sharon at (218) 834-8388 or Brenda at (218) 834-8440; please leave a message and we will call you back.
How to Apply in Lake County:
Applicants must be at least 21 years old and a citizen or permanent resident of the United States
Individuals wishing to obtain a permit to carry must fill out the Minnesota Uniform Firearm Application – Permit to Carry a Pistol and SUBMIT IN PERSON to the Sheriff's Office (please see related COVID-19 pandemic changes to this requirement above) in the county where they reside
Applicants must provide proof that they have taken a Minnesota Permit to Carry a Handgun Course with an instructor that is BCA Certified and that it meets MN Statute 624.714, Subd. 2(a). The course includes fundamentals of pistol use, actual shooting qualification exercise, and instruction in the fundamental legal aspects of pistol possession, carry, and use including self-defense and the restrictions on use of deadly force. Training must occur within 12 months of applying for permit
Applicants must provide a copy of their Driver's License or Passport
Refer to the Sheriff's Office Fees for application fee information. Checks and cash only accepted. The permit is valid for 5 years
Once received, the office has 30 days to process the application
A Permit to Carry issued in Minnesota is valid throughout Minnesota
See also:
Minnesota Uniform Firearm Application – Permit to Carry a Pistol
Instructors
Bureau of Criminal Apprehension Firearms Instructor Locator
---
North Shore Defensive Firearms Training
Two Harbors, MN 55616
Certification Expiration Date: 3/13/2022
Bradly Anderson
(218) 301-3322
Arrowhead Firearms Training Academy LLC
Duluth, MN 55804
Certification Expiration Date: 2/11/2025
Steven A. Holt
(218) 349-5740
Gunthorp
5050 Otter River Rd
Duluth, MN 55803
Certification Expiration Date: 2/11/2021
F. Gardner Behrends
(218) 491-5712
Skyking Tactical LLC
Duluth, Mn 55804
Certification Expiration Date: 12/20/2021
William T. King
(218) 260-9400