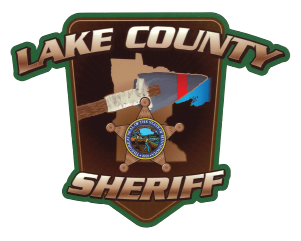 Warrant List
The Lake County Sheriff's Office strives to provide the very best service and protection to the citizens and visitors to our county. If you have information as to the whereabouts of these individuals, please call the Lake County Sheriff's Office. This list was last updated March 24, 2021.
Anderson, Devin James Louis
Anderson, Marc Joseph
Anderson, Scott Loren
Applebee, Donald Lee
Barker, Bryan Jo
Botelho, Michael Jay
Boudreaux, Lloyd Henry, III
Boye, Harley William
Burke, Michael Joseph
Clark, Vera Elaine
Congious, Jerry Derrell
Copeland, Amy Joyce
Cupp, Richard Peter
Delaney, Debra Lynn
Finke, Chance Allen
Friederich, Eric Anthony
Gemelke, Richard Jon
Gnassounou, Jean Paul Marcel
Hansen, Nathaniel George
Hembree, Jason Miles
Hollenbeck, Dennis Elton Russ
James, Doald Troy
Jarvinen, Michael David
Jezierski, Tina Jean
Johnson, Nicholas James
Jubenville, Thomas Eugene
Kelsey, Jack Henry
Kingsley, Tricia Marie
Koehler, Randy Robert
Koski, William John, Jr.
Lane, David Nathaniel
Laporte, Gwendolen C.
Larocque, Raymond Earl
Larson, Shannon Dean
Lee, Stacia J.
Macpherson, Ian Duncan
Maine, Westal Hiram
Mattson, Paul Michael
Mattson, Trent Albert
McElroy, Timothy Joseph
McLead, William Sherman, II
Mindestrom, Eric Jon
Newman, Natalie Denise
O'Connor, John Jerome
O'Leary, Ramona Ruth
Paddock, Jeremy Paul
Parks, Angelena Elizabeth
Parsons, Bradley Wayne
Plummer, Jordan Scott
Ramos, Ryan Lee
Rather, Kent Douglas
Reasoner, Sean Covington
Reid, Osborne Robert
Roddy, Bradley Matthew
Rodman, Scott Jonathan
Rojas, Sara Marie Grant
Rose, Stephen Scott
Saxon, Christian Clifford
Siironen, Leon Patrick
Sinaei, Farshad
Smith, James Patrick
Solem, Shirley Ann
Storm, Nathaniel William Ryan
Strom, Eric Andrew
Thompson, William Irvin, II 
Trucano, Robert Andrew
Tuesday-Gunderson, Jesse Blue
Valland, Elmer Albert
Watson, Lynette Ann
Weir, Melissa Ann
White, John Duward
White, Kristine Carmen
Williams, Ralph Edgar
Zender, Trent Chase