Lake County SWCD coordinates civic engagement activities in the Rainy River Headwaters watershed of northern Lake County. This work includes coordinating stream and lake monitoring activities with volunteers, funded by the Minnesota Pollution Control Agency. Additionally, work is being conducted through Initiative Foundation and Sea Grant funding sources to mitigate the spread of invasive species. These activiites include coordinating volunteers for education, monitoring, and management of rusty crayfish, as well as completing an assessment on the effectiveness of alternative crayfish control practices within the watershed.
Kawishiwi River Watershed
As part of the Kawishiwi Watershed Protection Project, a number of reports were prepared. Many of those reports are below.
White Iron Chain of Lakes Association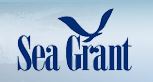 One Watershed One Plan
The Rainy River Headwaters One Watershed, One Plan planning effort has not yet begun.
The Comprehensive Local Water Management Plan for Lake County remains in effect as the planning document outlining priority water resource concerns and projects in the Rainy River Headwaters portion of Lake County.
---
Lake County and Lake SWCD are excited about a One Watershed, One Plan in the Rainy River Headwaters! Lake SWCD began exploring this planning process upon completion of the Lake Superior North 1W1P in 2017. The Rainy River Headwaters Portion of Lake County is a watershed which drains all the way to Hudson Bay, and is an area of Minnesota primed for protection. Comprehensive watershed-based funding guidelines suggest beginning a One Watershed, One Plan after completion of WRAPS (or Watershed Restoration and Protection Strategies) for a watershed. Intensive watershed monitoring for the RRHW began in 2016. No significant watershed stressors have yet been identified in Lake County. Impairments in the watershed remain primarily Mercury (Hg) impairments for fish consumption. WRAPS (Watershed Restoration and Protection Strategies) has not yet been completed for the Rainy River Headwaters.
This planning effort will likely be cooperatively led by local government units (County and SWCD) from Lake, St. Louis, and Cook Counties; possibly participants from Koochiching and Lake of the Woods Counties/SWCDs. As St. Louis County has recently (2019) received a planning grant for the St. Louis River One Watershed, One Plan, our understanding is Rainy River Headwaters planning efforts will take place following the beginning of the St. Louis planning process.
Check back often for more information! We will update this page as the planning process progresses.
---
For more information about the international Rainy River-Lake of the Woods Watershed, review this story about monitoring efforts conducted through Minnesota's WRAPS process and Ontario's Broadscale Monitoring Program (BSM): Link to Virtual Story Map.
More information about cross-border collaboration on water quality and aquatic invasive species in the Rainy River Headwaters is available through the Lake of the Woods Water Sustainability Foundation.